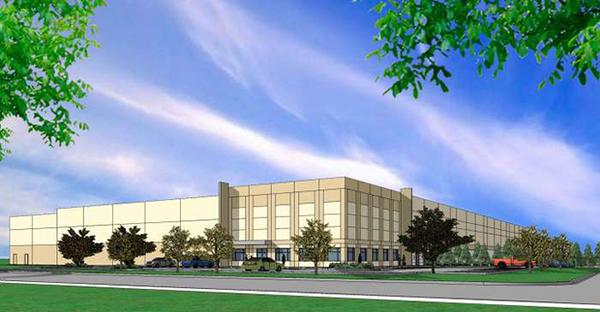 The Shakopee Planning Commission has recommended approval of Scannell Properties' request for a 175,000-square-foot R&D office/showroom that could hold between 350 and 375 employees.
The tenant hasn't been identified yet, but one likely suspect is Pennsylvania-basedTE Connectivity, an electronics company that was previously known as Tyco Electronics. TE's known to be looking for a new home because it's about to sell its building to Minnetonka-based DataCard. City planning department staff used TE Connectivity's name in a letter sent recently to Scannell, however the company's name was not mentioned at the Planning Commission meeting.
Scannell's Twin Cities manager, Tim Elam, declined to comment on the development, but told the Planning Commission that "everything is signed" and his company is ready to start construction by Aug. 1 or "hopefully sooner."
TE Connectivity officials couldn't be reached for comment on the plan. Elam said in an email that he's under a confidentiality agreement on the deal. He told the planning commission the tenant will be issuing a news release in a few weeks.
The site includes 420 parking spaces to allow for growth of the tenant.
Scannell hopes to have the facility open by May 1, 2014.
The new R&D center would be built on 13 acres at the southeast quadrant of Shenandoah Drive and 4th Avenue. It's part of a larger 35-acre business park called Valley View Business Center that Scannell is developing. The City Council will consider the plan at its meeting Tuesday, July 16.
This new industrial project is just the latest in a string of high-profile investments for Shakopee. In Friday's edition of the Business Journal, I mentioned this project and several others as part of a rundown of recent deals in the southwest metro suburb.
Source: Business Journal
http://landmnwi.com/wp-content/uploads/2018/04/CW_Logo_Color_340x156.png
0
0
Tina Stadtherr
http://landmnwi.com/wp-content/uploads/2018/04/CW_Logo_Color_340x156.png
Tina Stadtherr
2013-07-14 07:51:56
2016-11-28 22:45:46
Scannell Properties to Build 175,00 SF Build-to-Suit in Shakopee